independent house calicut
This independent 2 floors 3 BHK home is one of our turnkey projects in Kerala. We made this home from scratch, which means that from laying foundations to constructing to finishing, both exterior and interior were done by weadesign.

One of the most interesting parts of this project is the budget, which is quite surprising for clients, especially for our clients in Bangalore. It is because a decent 2 BHK apartment would cost 60-80 lakhs and then the additional cost for interior design, whereas this entire project (architecture + interior & exterior design) cost was only 84 Lakhs.

Another interesting part of this project which surprised many is that the inner space and the interior of this home look and feel much more spacious than they seem to be from the outside (it is a small plot). The reason behind this is that we planned the house from scratch and hence we had more control of the usage of space and design along with functionality.
A fun fact is that, though this home was designed and planned two years ago, the design is still beginning to be in trend today. We got to experiment a lot and learn a lot with this project.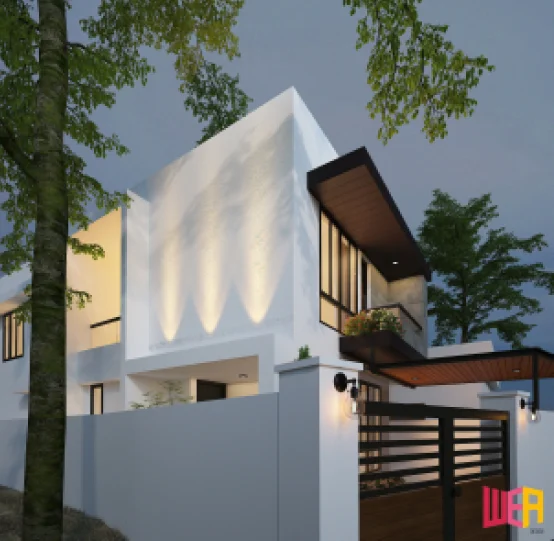 We are leading interior designer company in Bangalore. With a passion for design and a commitment to exceptional craftsmanship, our expert interior designers strive to create personalized interiors that reflect the unique vision and lifestyle of our clients. Wea Designs Private Limited, 119, 2nd main Rd, KSRTC Layout, 2nd Phase, JP Nagar, Bangalore, Karnataka, India, 560078a
Commercial Interior Services